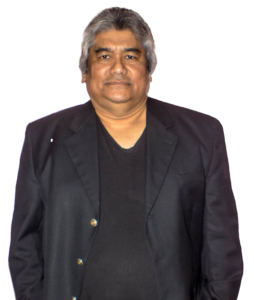 Forty-four years ago, Alexander Pacis, a 19- year old teenager arrived in Canada with his parents, Innocencio Pacis, then a CP Rail Diesel Mechanic, and Felicitas Pacis.
Having the entrepreneurial streak, Alex quit his work at the Bank of Montreal and opened a fast food restaurant in Parkdale and later, a gift shop in Scarborough. As a young entrepreneur and sports enthusiast, he organized neighborhood basketball teams which later put him in a big brother/youth mentor role, a role he continues to this day as missionary/pastor.
He presently heads The Church Planting Ministries, Inc. (TPMI). Following a visionary mindset that believes and hopes for the best in each individual, over 100 pastors from various parts of the globe have acquired clergy status and have established ministries in the 70 churches planted under the administrative guidance of TPMI.
Alex manages Heaven Sent Café at Westdale Mall. He has also led, on a continuing basis, disaster rehabilitation and relief assistance to poverty/calamity-stricken areas, most recently, war-torn Marawi City, as a Member of EMMANUEL Organization (Philippines).
Married for 41 years, Alex and Rosalinda are blessed in the family with a lawyer, teacher, and chiropractor, with their youngest daughter starting a career in fine arts through Ecclesia Arts Café – Westdale Mall to help Mississauga youth develop artistic talent.
Alex strongly rallied behind Tanya Granic Allen and Angely Pacis in their respective PC Party nomination campaigns. After both were disqualified, Alex has found the motivation to oppose those who want to silence others.
Campaign Office
Heaven Sent Cafe, Westdale Mall
416-450-7468
alex.pacis@stopwynnesexed.ca